WE ARE A MULTI-DISCIPLINARY GROWTH + TRANSITION COMPANY
Through our proven, scalable, and multi-disciplinary methodologies, we provide a comprehensive hybrid of adaptable growth and transition services. At ARC, we guide organizations through all stages of development. While that next level and its set of goals may look different for every enterprise, our foundational mission, vision and values with which we approach every client, project and culture remain consistent.

The ARC Team
We are committed to working shoulder to shoulder with our clients, our partners and network so that collaboratively and transparently we are able to invent and implement best practices. Our research-based solutions are ideal for each unique journey and enterprise no matter the complexity, challenges, variables, or other situational constraints.
We are passionate about what we do and look forward to helping you solve complex business challenges and provide solutions that will take your organization to the next level.

KEVEN GAYLE
PRINCIPAL PARTNER
DR. OMAR NAOULO
PARTNER
JASON THOMPSON
FINANCIAL STRATEGIST +
UNDERWRITER
Alliance Partners
The key focus of our business is people. As such, we respect our many partners who represent a collaborative of strategic alliances in areas such as Human Capital, Organizational Effectiveness, Technology, Information Management, Change Management, Financial Modelling and Valuation.
Whatever the problem, your solution can be found within our network.
JONATHAN BURMAN
ORGANIZATIONAL PSYCHOLOGIST
BRANDON RIDDICK-SEALES
COMMERCIAL REAL ESTATE DEVELOPMENT
STEVEN FISHER
CFO B2B SERVICES
RICHARD BARTOLO
CFA SERVICES
Our experience speaks for itself.
We pay attention.
We listen.
We've found that we're most successful when we continually emphasize and nurture our relationships (both within and outside of our own organization) — so that's exactly what we continue to do.
Simply put, we're people-people. We genuinely appreciate and deeply respect other humans. While our shiny credentials and/or 65+ combined years of relevant experience may seem sizable, we deliver a deeply personal, boutique-firm experience in all phases of our work: an experience people don't just remember but recommend
Our Clients
We are determined to offer the best in service and solution for our clients. We are most effective for organizations who have proven successful in their business ventures and typically fall within the range of $1M to $20M EBITDA. In addition, they have also identified a need for change for purposes of expansion, succession or organizational effectiveness.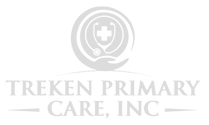 Your Content Goes Here
Your Content Goes Here
Your Content Goes Here
Your Content Goes Here
How did you hear about ARC? I met Keven in Argentina during the polo season and when we reconnected in Florida the following season, he told me about all the good projects he was involved in.
What did they help you with?
Keven and his team at Arc Advisory helped me find the management team for me to build out my platform in the Portfolio Management business. The due diligence process of finding the right team was critical and often we were on the right track narrowing down the list of suitable candidates thanks to Keven and Arc.
What was the outcome of working with them?
I closed an equity investment with a firm out of Calgary and so far it has been a great start to hopefully a long term solution.
Would you recommend them?
100%! Keven is a great listener and helped to make sure that we did not waste time or money pursuing potential opportunities that did not make sense. When we were working through the due diligence process I felt confident that Arc and his team were asking the right questions.